Friends of Napa County Animal Shelter (FONCAS)
$3,095 raised from 41 donations
[yith_wcwl_add_to_wishlist]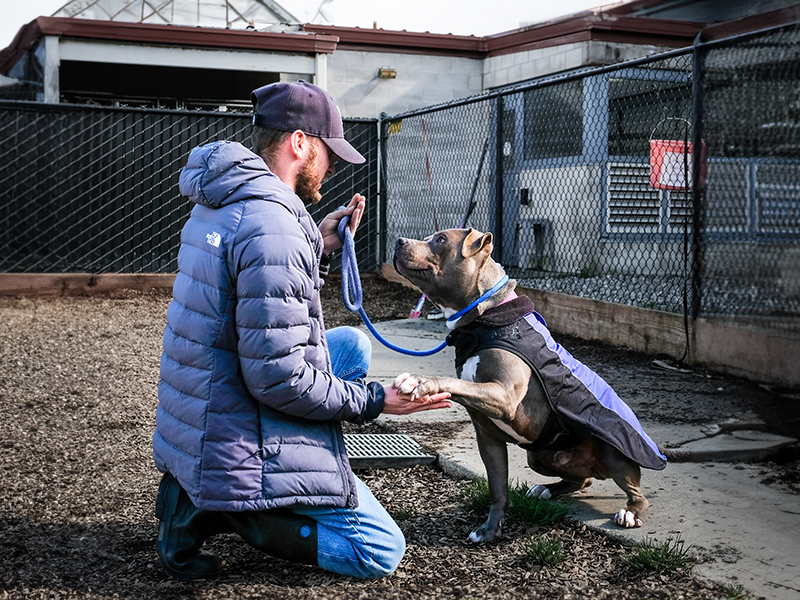 How We Impact the Community
Every animal deserves a chance at finding a loving family. FONCAS ensures that animals entering the Napa County Animal Shelter have that opportunity and are ready for their forever home.

Our programs help animals with medical and behavioral issues that hinder adoption. We fund expensive veterinary treatments and critical training not covered by the Shelter's budget. We provide assistance for families who have adopted from the Shelter when costly medical emergencies arise, so they can keep their pets.

We provide supplies that improve the quality of life of animals in the care of the Shelter, catering to their diverse needs, including treats, toys, and other enrichment. We fill the Pet Food Pantry on a regular basis so people in Napa who need it can receive free food for their pets.

Help us create a brighter future for Shelter animals and their families and ensure their well-being throughout their lives.
Testimonial
I'm beyond appreciative for FONCAS's help in paying for veterinary care and tests when Dixie was sick. Without their help, I wouldn't have been able to afford her care. Dixie is recovering and feeling better!
With gratitude, Martha S and Dixie - Shelter alumnus
What a $10 donation buys
Small bag of food or litter for the Pet Pantry
Enrichment toys for small animals
Collar to wear home
What a $50 donation buys
X-ray for an injured animal
40 cans of kitten food
Milk replacer and syringe
Dog jackets
Pet bed
Training treats
Other Ways to Help
Please consider adopting a shelter animal or fostering!
Volunteers are needed to help with:
Community outreach
Photography/videography
In-person events
Social media support
Shelter support: walking and/or grooming dogs, cat or rabbit socialization, animal care, office tasks
Here is a link to our Amazon wish list: https://www.amazon.com/gp/registry/wishlist/1EO4DM9GZ3KSR
If you order from this list, it will be delivered to FONCAS and then taken to the Shelter ASAP.
The list includes:
Animal beds
Enrichment toys
Kitten milk replacer
Food and treats such as peanut butter
Leashes
Animal pens
Grooming tools
Cleaning supplies
Explore other nonprofits
Anonymous
Lisa Poppen
Violet Hover
Kathy Nelson
Stephanie Huie
Jan Kim
Carol Nelsen
Sarah Moseman


In Honor of Nuala

Susan Perry
Cheryl Kavicky
Evelyn Trevethan
Peggy Dvorak
Miriam Kaufman
Wendi Piscia


In Honor of Thank you for the amazing work that you do!

Sandy Hausser
Penelope (penny) Pawl
Anonymous
Jody Stathakis
Art Morgan
Anonymous
Anonymous
Joan Caselli
Anonymous
Keli Manfred


In Honor of Joey, Ollie and Sammy 🐾

Ellen Frediani
Rainer Hoenicke
Theresa Kelly
Anonymous
Michele Stahr


In Honor of Dean Stahr

Lynn Harrison
Theresa Kelly
Catherine Sapata
John Lemanski
Phoebe Sonder
Adam Kleinhenz
Carol Glaser
Madeline Shellhouse
Dianne Snyder


In Honor of Claudia Cooley

Mitzi Inglis
Anonymous
Nancy Fireman
[yith_wcwl_add_to_wishlist]