Friends of Napa County Animal Shelter (FONCAS)
$

12,520
raised from
116

donations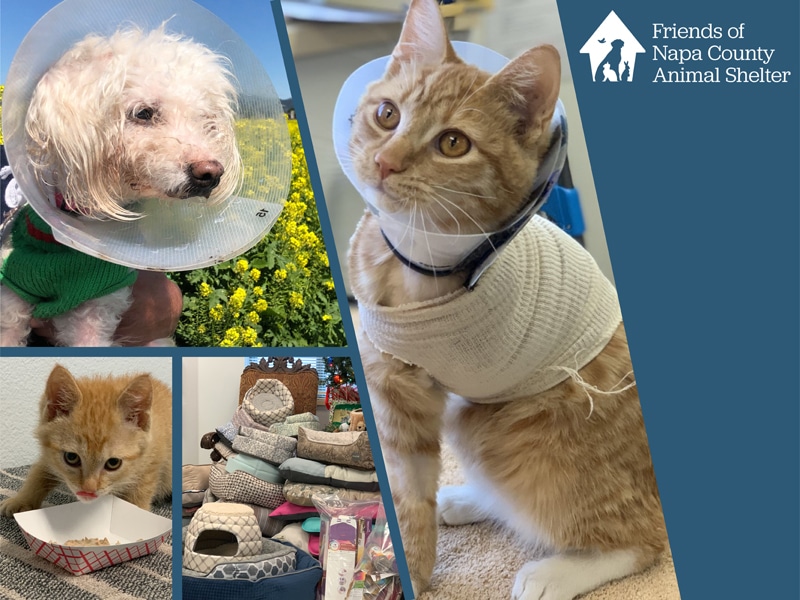 How We Impact the Community
Friends of the Napa County Animal Shelter (FONCAS) ensures that the over 1600 animals that enter the Napa County Animal Shelter each year have a chance to find and keep their forever homes.
We save animals with significant medical or behavioral needs that the Shelter's budget can't cover. In the last 3 years, FONCAS has provided over $50,000 on expensive treatments for tumors, infections, and severe dental problems for extraordinary animals, as well as much-needed supplies for the Shelter.
Animals adopted from the Shelter may also have unforeseen medical emergencies. FONCAS provides financial assistance so that families can keep their pets. Our latest program will facilitate behavior training for some of our less adoptable dogs; a behaviorist ensures that once-difficult animals have a chance to be adopted. This reduces the amount of time the animals spend at the shelter and lessens the instances of a new owner having to surrender a pet back into the shelter system.
Other Ways to Help
Check out our Amazon wish list.
The list includes:
Animal beds
Enrichment toys
Kitten milk replacer
Food and treats such as peanut butter
Leashes
Animal pens
Grooming tools
Cleaning supplies
Volunteers are needed to help with:
Working with the Shelter animals or general tasks as needed
Contact the Shelter for fostering
Community outreach
Fundraising events
Website maintenance
Social media support
Serving on the Board of Directors
Testimonials
Louie was sick and needed expensive diagnostic tests. The medical emergency grant program helped us in finding a veterinarian and provided financial assistance to help get him better. Thank you for the support, FONCAS!
Bella A. and Louie the cat
Donors List
Share this campaign
Explore other nonprofits