Napa Valley Farmworker Foundation
$

13,130
raised from
79

donations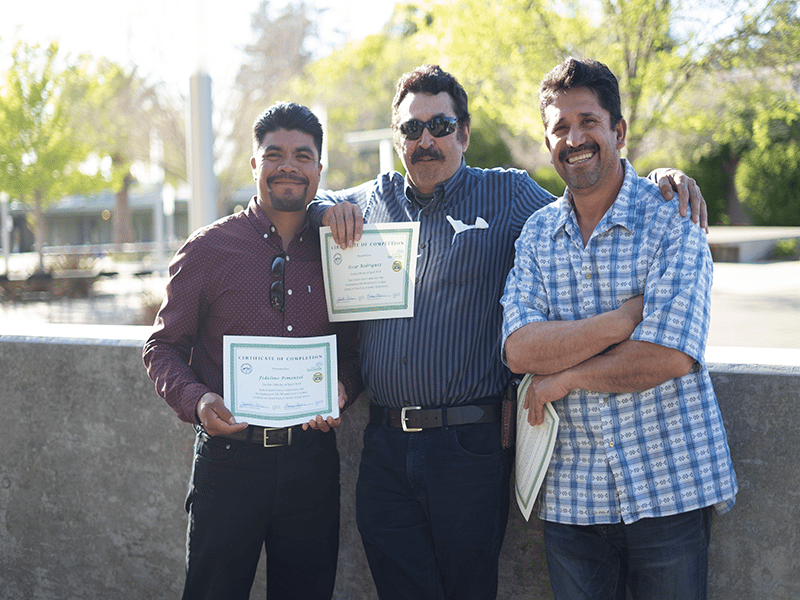 How We Impact the Community
The Napa Valley Farmworker Foundation annually provides a variety of programs that focus on developing skills in adult literacy, vineyard operations and safety, leadership and management, mentorship, and family life.
Employees benefit tremendously from employers who support and encourage professional development. By putting opportunity within reach, we all rise together. The Napa Valley farmworker community is critical to the success of the wine industry, and we believe that by investing in the people who farm the vineyards, we're investing the future of our valley.
Your gift helps us provide the tools these workers need for professional growth and personal success. To date, we have reached over 23,000 farmworkers and their families and provided over 3,000 hours of education.
Other Ways to Help
Volunteer at one of our annual events, including the Napa County Pruning Contest, Día de la Familia, Leadership & Management Best Practices Program and ROOTSTOCK
Raise awareness and spread the word through social media (Facebook, Instagram, YouTube)
Promote our efforts to your family, friends, colleagues and others in the community
Provide English-Spanish translation services
Volunteer to help distribute promotional event flyers and materials around the community
Allow us the opportunity to present our organization to your audience
Testimonials
I took English classes because we live in the United States, and everyone needs to speak English to understand each other at work. I have improved, and can communicate better with the ranch owners.
Fernando Delgado, English Literacy Graduate
Donors List
Share this campaign
Explore other nonprofits