Napa Valley Youth Symphony
$

9,265
raised from
73

donations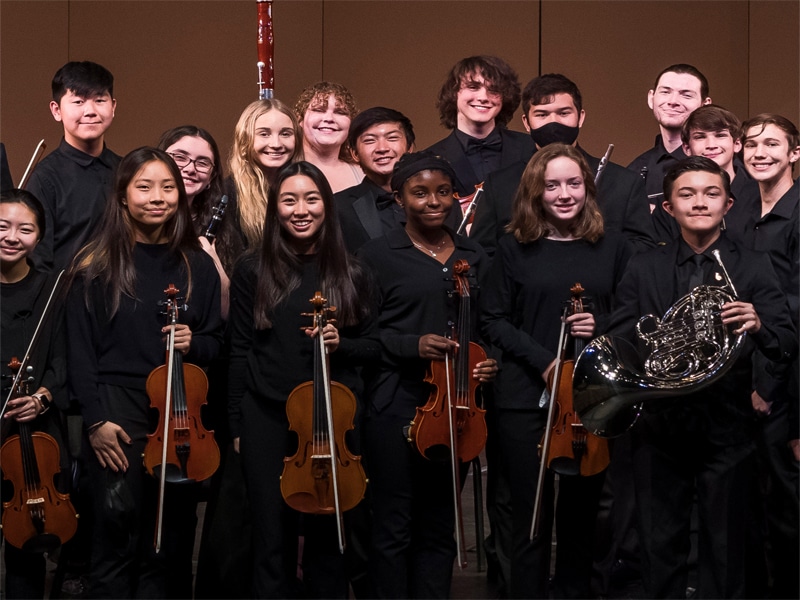 How We Impact the Community
Since 2003, NVYS has offered music education to over 1,300 youth in the Napa Valley. In the beginning our mission was simple: to provide young musicians between ages 8-18 the opportunity to play original scores of iconic composers of classical music.
In the past 10 years we've expanded our program to include beginning musicians. We also expanded our repertoire to include other genres (i.e., jazz, rock, classical) and to support new composers, especially women and people of color, by playing their works.
With budget cuts, our program fills the gap and provides an opportunity for our youth to grow as musicians, and as leaders and team members. We offer unlimited tuition and lesson scholarships. We're dedicated to providing a safe and inspiring organization that is diverse, welcoming, inclusive, and equitable for all youth.
Other Ways to Help
NVYS is in need of computer savvy individuals who can help update our donor and alumni databases.
We also need concert volunteers to sell tickets or usher.
Lastly, we are in need of videographers to video our concerts and create promotional videos to recruit new students or engage donors.
Testimonials
NVYS has given me countless opportunities to learn about self-expression, discipline, and stepping up to a challenge I've grown so much through this program, and am grateful for the experience of connecting with others through.
Julia Bui, violin, 16 years old, NVYS member
Donors List
Share this campaign
Explore other nonprofits