On The Move: VOICES Youth Center
$

22,580
raised from
91

donations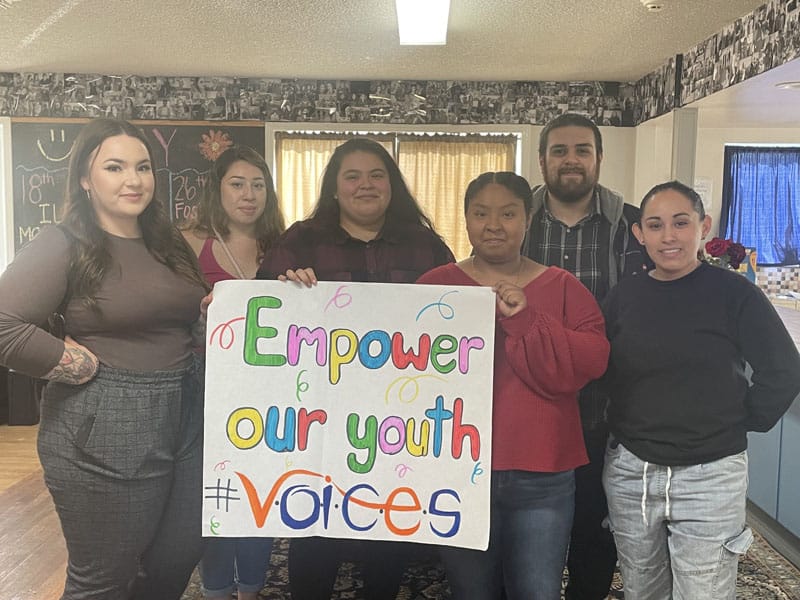 How We Impact the Community
Youth emancipating from the foster care system are among the most vulnerable young people in our communities, often facing grim prospects in early adulthood.
VOICES Napa provides them with family-like support, acceptance, and accountability as they transition out of 'the system'. We help them set and pursue their goals. Our youth-led core programs focus on their health and wellness, career and education, and independent living. Nearly one thousand Napa County youth went through our programs in 2021.
Many of these young people have suffered child abuse, neglect, homelessness, and incarceration; some continue to experience trauma. VOICES works with them on goal setting/planning and supports them as they learn to eliminate unproductive behaviors triggered by past traumas, so their goals aren't derailed.
VOICES' one-of-a-kind Youth Engagement Model has proven that empowering youth to design and lead programs intended to meet their specific needs results in much better outcomes. This peer-to-peer, foster youth to foster youth, model works.
Other Ways to Help
Volunteer Opportunities:
Support Monthly BBQ and Holiday Event
Provide career knowledge/ mentorship to youth interested in your specific field
Donations needed:
Hygiene supplies(toothbrush, toothpaste, deodorant, soap, combs, lotions)
Canned/ boxed food for food bags
Gift cards for Walmart, Target, Lucky's, Taco bell, McDonalds, In-N-Out, Gas
Sleeping bags
Professional and casual clothing
Testimonials
Partaking in a resource such as VOICES has provided me with a team of impactful people who actively promote and facilitate a supportive community and safe environment that is dedicated to all youths' development.
Middly Ramirez- VOICES Youth Participant
Donors List
Share this campaign
Explore other nonprofits