UC Master Gardeners of Napa County
$

3,480
raised from
33

donations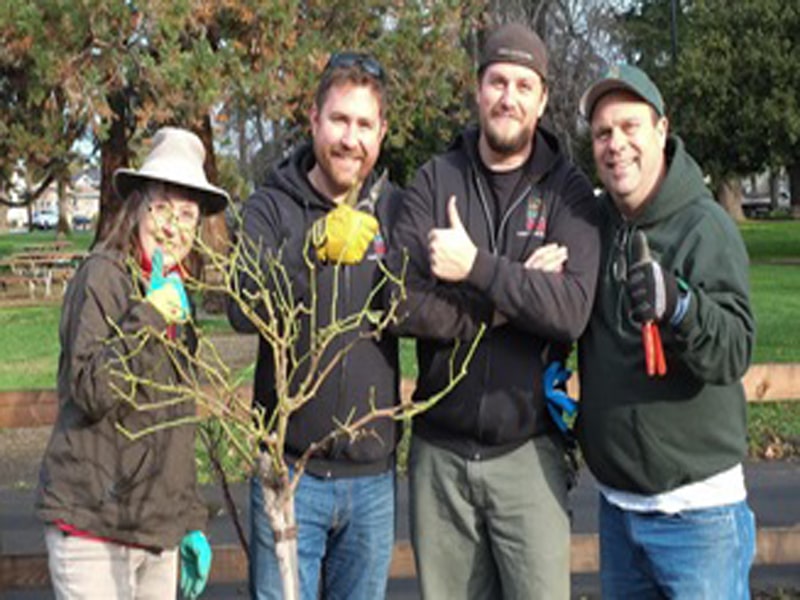 How We Impact the Community
Master Gardener volunteers teach home gardening programs helping Napa County residents be more successful in their gardens by utilizing current research-based information that addresses local needs. Recent topics for our programs include growing your own food, dealing with drought, creating wildlife habitats, and promoting fire safety.
Partnering with local organizations and various city and county departments to expand our reach, we impact and engage the community through our Fuller Park Tree Walks and Rose Garden, Napa County Library talks, Composting Workshops with the city and county, and the Ole Health food growing garden demonstrations.
Adding to our recent successes, we are creating a fabulous botanical Learning Garden at Las Flores Community Center with Napa Parks and Recreation.
Our programs provide many in-person and live zoom workshops, online resources and recorded programs posted on our website, delivering essential advice to thousands of local gardeners throughout Napa County each year.
Other Ways to Help
Help with Social Media reposting, liking, and linking
Weed management at our various partner garden
Testimonials
5+ years of stellar programs with Napa Library, stimulating conversations and curiosity.
Community Partner Stephnia Pramuk, Napa County Library
Free home composting workshops 15+ years, reducing organics in landfill. Professional, knowledgeable. Valued partnership and expertise."
Community Partner, Amanda Griffis, Environmental Resource Specialist, County of Napa
Donors List
Share this campaign
Explore other nonprofits