We Care Animal Rescue
$

7,060
raised from
110

donations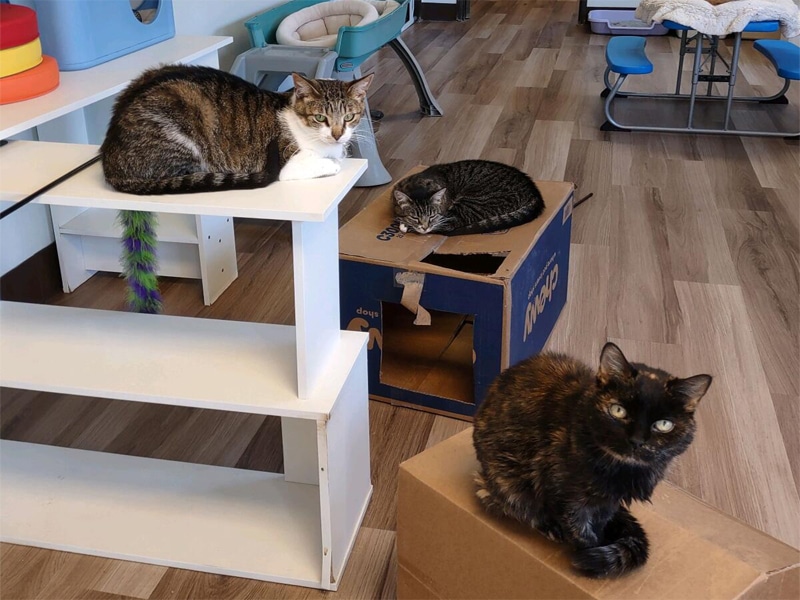 How We Impact the Community
Over four decades, we've evolved to address the needs of animals in need in Napa Valley. Many rescues have the capacity to care for healthy, young and adoptable animals, but few have the expert staff and space to work with pets that have advanced medical or behavioral needs. That's where we saw a unique need in our community.
We welcome cats from local shelters and families that have no other options. Some are quickly adopted while others are better suited to a peaceful life in our sanctuary due to age, illness or temperament.
We are committed to providing holistic support to keep animals in their homes. When low-income families are struggling to afford care, we give them free food and vouchers for veterinary treatment. We support community members who care for feral cats with food and spay/neuter assistance and frequently respond to requests for resources and messages about lost pets.
Other Ways to Help
Volunteer opportunities:
Foster Families provide a temporary home full of TLC as a vital part of the socialization necessary for successful adoptions.
Animal Care volunteers enrich the lives of our shelter cats.
Data Entry volunteers help with inputting data and keeping track of information critical to our shelter and operations.
Outreach volunteers help us spread the word about the work of We Care Animal Rescue at events and off-site adoptions.
Donations needed:
Cat scratchers
Cat toys
Cat food
Medical gloves
Paper towels
Gas cards
Gift cards for Amazon or Chewy
Testimonials
Hank is a changed boy at your shelter, he is already becoming more comfortable. Thanks to all of you at We Care, I am so touched and grateful every day for your compassionate work.
Nanci, Rescue Partner
Donors List
Share this campaign
Explore other nonprofits