Canine Guardians Assistance Dogs
$

8,150
raised from
66

donations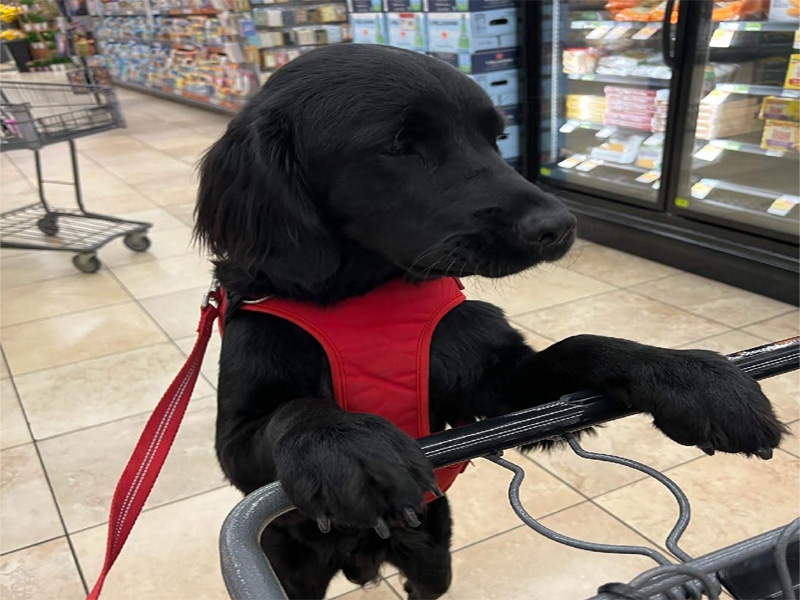 How We Impact the Community
We offer life-changing service dogs at no cost to veterans with PTSD, and people with disabilities. Our passionate puppy parent trainers raise and train puppies for 1-2 years to help others live a more independent life, and regain independence, confidence and hope. Our dogs can assist with physical needs, address and soothe emotional wounds, retrieve dropped items, bring needed items, help them feel safe in public, calm, comfort, adore and love them. Our dogs save lives!
Our volunteer puppy trainers' lives are forever impacted, too. They feel the true rewards of giving back and making a dynamic difference in another person's life. They experience the amazing impact that their time, training, love and devotion can have on dogs and thus powerfully enhance the lives of the recipients. CG also provides facility dogs when needed, participates in local events, speaks to community groups, and educates children through 4H.
Other Ways to Help
Puppy Parenting Trainers
Provide facility for training, meetings, events
Board Members
Advisory Council Member
Grant Writing
Fundraising help
Social media assistance
Newsletter marketing
Gift Card Donation for Chewy, Costco, PetSmart, PetExpress
Testimonials
Bristol is that special! Last night we cuddled and we're asleep in seconds. I can't remember sleeping so well without nightmares. I actually see a future with possibility and happiness. I don't feel hopeless anymore.
PTSD Veteran
Donors List
Share this campaign
Explore other nonprofits