CASA, A Voice for Children
$

25,125
raised from
121

donations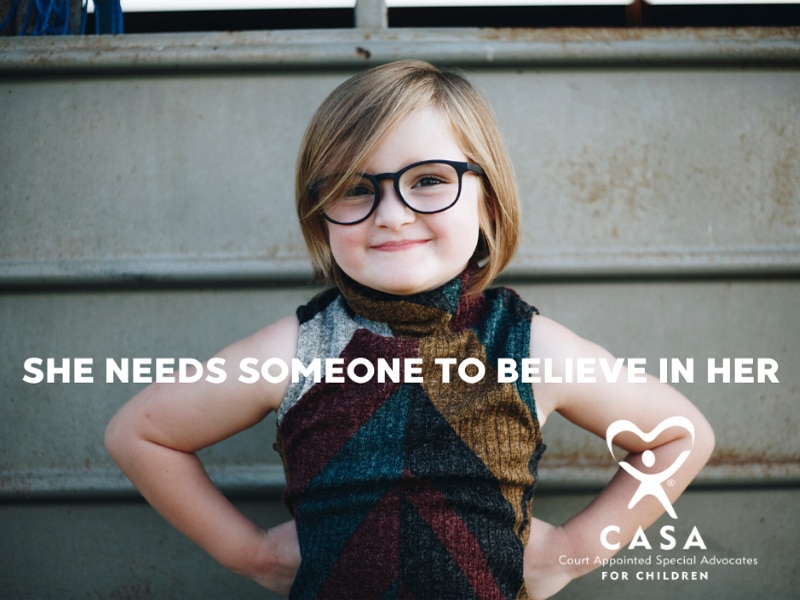 How We Impact the Community
We make a difference in the lives of abused and neglected children in Napa. CASA provides critical advocacy and support for children from newborn to twenty. We support children throughout the entire time they are in foster care. CASA provides long term, stable relationships which is the single most important factor influencing positive outcomes for children in foster care.
We train, supervise, and support the volunteers who meet with the children on a regular basis, assessing their living situation and providing support through a caring and stable relationship. What these children need more than anything is a responsible adult who will step forward and tell them that someone cares about them, that they matter and that their life is important. All children in foster care need and deserve the opportunity for a better future — a future that includes being safe, being cared for, and giving them the chance to succeed.
Other Ways to Help
• Become a Court Appointed Special Advocate (CASA) for a child in foster care.
• Become a CASA board member.
• Help with the annual CASA event "The Art of Helping Children".
• Invite CASA to speak at your business or community organization.
• Hold an event for CASA and introduce us to your network of friends and co workers.
Testimonials
To give a child a CASA is to give them a voice To give them a voice is to give them hope, and to give them hope is to give them the world.
Pamela, former CASA child
Donors List
Share this campaign
Explore other nonprofits