Moving Forward Towards Independence
$

19,985
raised from
46

donations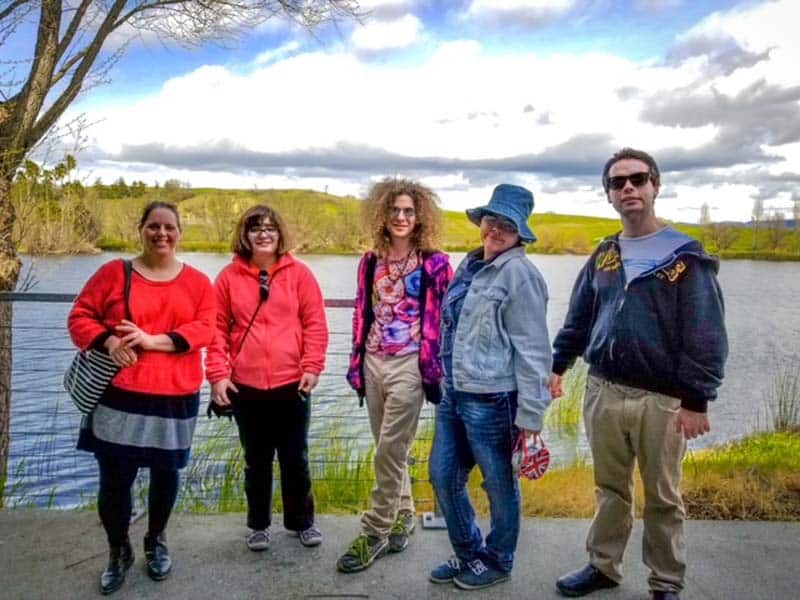 How We Impact the Community
Moving Forward Towards Independence (MFTI) is a residential program offering transitional and independent-living support to post-secondary school adults with developmental, learning differences, and autism-spectrum disabilities.
MFTI is committed to guiding each individual to achieve his or her highest potential by providing a safe environment that maintains a balance of challenges and support. MFTI fosters growth in social, vocational, and independent living skills. Our residents range in age from 19-55; some can live independently with partners/house mates, can drive to and from work, or can care for their own pets and homes. Others need support with transportation, maintaining their homes, meal preparation, and having medications administered. We provide social skills classes and opportunities to learn and grow and travel together.
Moving Forward Towards Independence offers a caring and responsive community where adults with learning differences can enjoy productive, fulfilling, and healthy lives.
Other Ways to Help
Visit our website.
Sign up for our newsletter.
Volunteer to teach a class for a day (knitting, baking, arts and crafts, etc.).
Spread the word about our program to family and friends near and far about our program.
Testimonials
Moving Forward has been the best experience of my son's life!! He has matured and prospered in so many ways and is finally having a well-rounded happy life.
MFTI parent
Donors List
Share this campaign
Explore other nonprofits