Napa CART
$

4,710
raised from
67

donations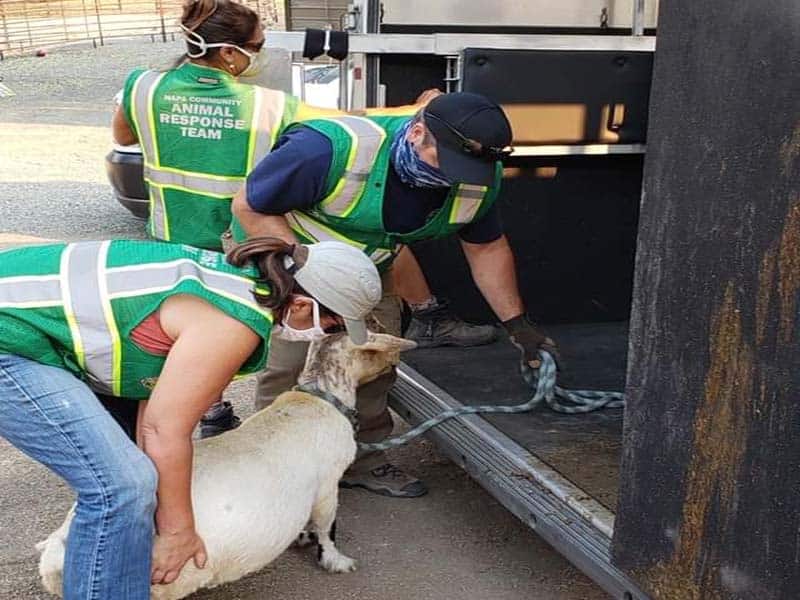 How We Impact the Community
Napa CART's mission is to: 1) educate the public on the animal component of disaster preparedness, response, and recovery; 2) assist Emergency Services in evacuation, sheltering, and care of animals during a disaster; and 3) train first responders, veterinary professionals, and community volunteers in animal rescue and trauma care.
We are a volunteer-led, nonprofit organization that works to ensure the best possible outcome for animals in Napa County during an emergency, accident, or disaster. We work diligently with the Napa County Office of Emergency Services (OES), and local agencies to put effective communications and systems in place. We participate in the statewide CART Collective to augment preparedness and enhance options for mutual aid assistance.
Napa CART also acquires the animal-specific rescue equipment and other specialty gear, which supports both training and rescue operations, and is available to our first responders when requested.
Other Ways to Help
Volunteer Opportunities:
• Train to become a member of Napa CART's response team
• Database assistance
• Community Outreach
Donations needed:
• Animal crates and carriers
• Animal feed buckets
• Muck tubs
• Pitchforks
• Wheelbarrows
• Halters and Lead Ropes
• Leashes
• Tarps
• Feed Scoops
Testimonials
In these times of uncertainty, taking a few steps, with CART's guidance and support, has been very reassuring. CART's help and recommendations help us to plan as effectively as possible.
Jean Barstow - Community Member
Donors List
Share this campaign
Explore other nonprofits