Napa County Bicycle Coalition
$

13,305
raised from
77

donations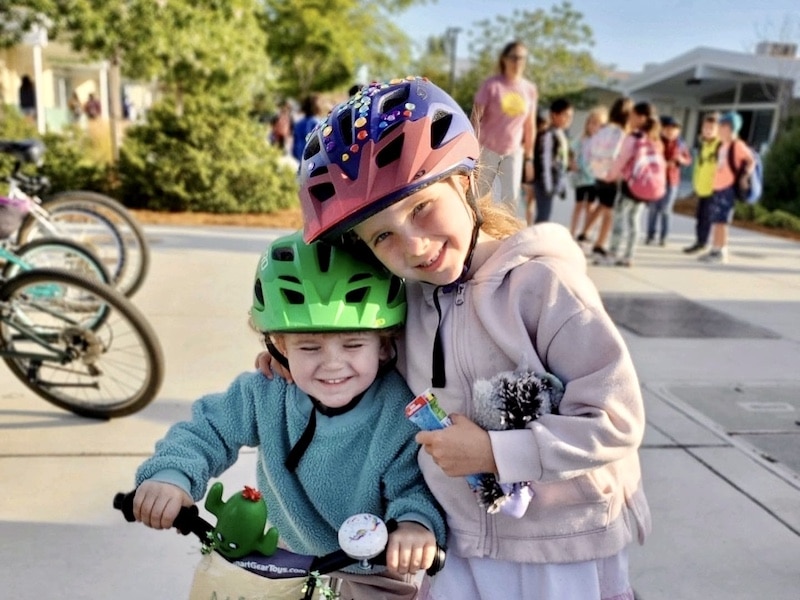 How We Impact the Community
Riding a bicycle — a simple activity that benefits our health and the environment and brings joy—is out of reach for too many who are concerned about their safety. But safer streets for biking are attainable, and we are the only local organization that is dedicated entirely to making this future a reality.
We educate: Through school-based bike rodeos and bilingual Family Biking Workshops, we teach over 1,000 youth and parents traffic safety and bike-handling skills with free, on-bike lessons that build confidence.
We encourage: We coordinate Bike to Work & School Day and Walk & Roll to School Day, engaging over 3,000 youth and adults throughout Napa County in going by bike. We also provide bike helmets and lights to youth in-need.
We advocate: We work closely with elected officials, public agencies, and local residents to make our transportation network safer for bicyclists, pedestrians, and other active transportation users.
Other Ways to Help
Volunteer. We need:
Tech wizards
Social media and website support
Bike advocates
Fundraisers
Bike mechanics
Event volunteers
Folks to help park bikes at our bike valet
In-kind donations. We need:
Good quality used bikes and commuter equipment like racks and bike locks
New bicycle helmets of all sizes and bike lights
Event and meeting space
Sign-up for our newsletter and ride!
Testimonials
The kids and staff absolutely LOVED NCBC's bike rodeos at our schools and at the Boys & Girls Club. Our city is safer having confident youth riders who understand the rules of the road.
Officer Melissa Brown, School Resource Officer St. Helena Police Department
Donors List
Share this campaign
Explore other nonprofits