Napa Valley Vine Trail Coalition
$

8,047
raised from
65

donations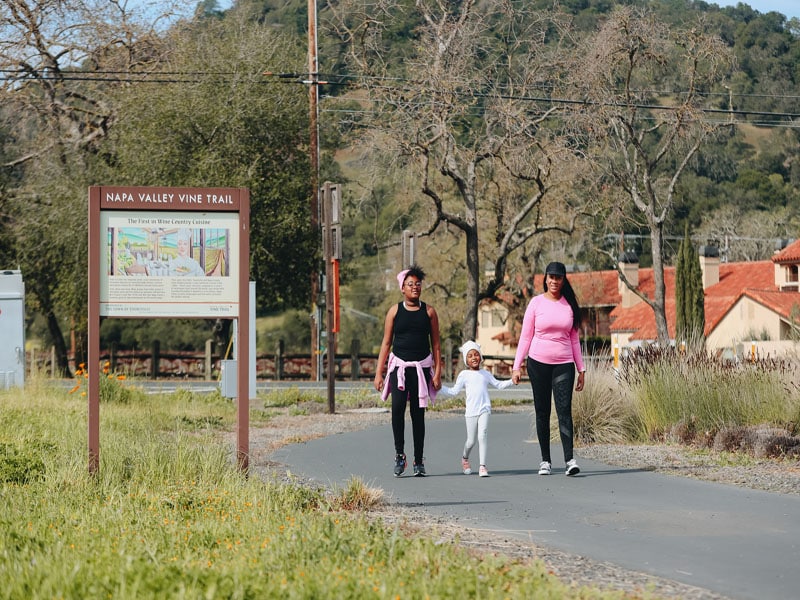 How We Impact the Community
We lead the effort to design, fund, construct, and maintain a 47-mile family-friendly paved walking and biking trail from Calistoga to Vallejo. When complete, 85% of Napa County residents will live within 10 minutes of the Vine Trail.
Access to a walking and biking trail separated from automobile traffic improves the health of our communities by providing a free and accessible place to exercise. It improves the health of our planet by providing a safe, car-free option for moving around and between our communities. The Vine Trail strives to integrate art, culture, education and health into all trail design and programming.
Other Ways to Help
Volunteer!
Join a Committee. The real work of the Vine Trail Coalition happens in our committees all headed by and comprised of dedicated volunteers just like you. Arts & Culture, Route/Engineering, Maintenance, Marketing, Programs and more.
Events. Set up, breakdown, greeting guests, promote the Vine Trail, and more.
Specialties. Project Management? Photography? Videography? Writing & editing? Plenty of opportunities to help on short- or long-term projects.
Testimonials
Walking or biking in the valley is becoming a much more pleasant endeavor that it could ever be without a protected walkway/trail. Let's continue building the full length of Vine Trail!
Lorraine B., Senior Citizen, 40-year Resident
Donors List
Share this campaign
Explore other nonprofits