Napa Firewise
$

3,940
raised from
41

donations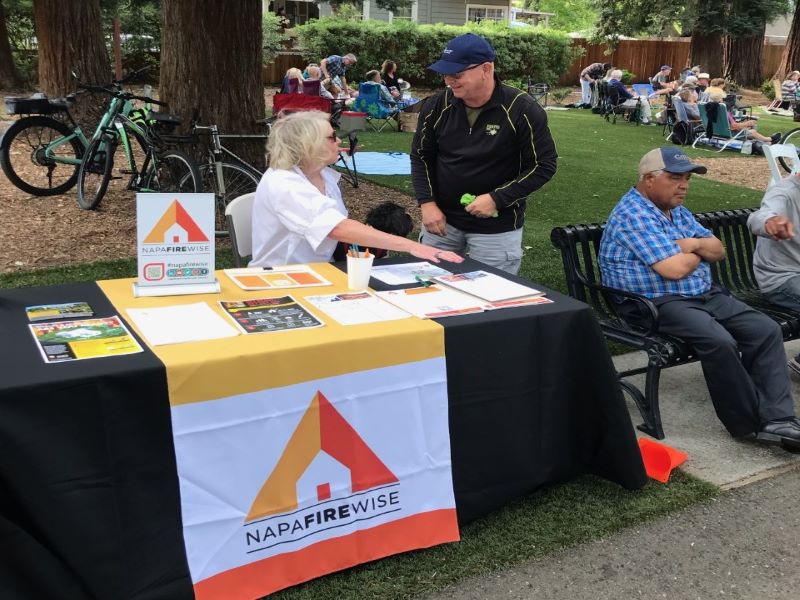 How We Impact the Community
NCFF was founded in 2006 with a mission to reduce the risk and impacts of catastrophic wildfires throughout Napa County. We're accomplishing this through fire fuel reduction projects and community education programs.
We oversee 20 all-volunteer, neighborhood Fire Safe Councils, 94% of which are in high/very high Fire Hazard Severity Zones, to serve 140,000 county residents. 73% of the county's 504,960 total acres are in designated Fire Hazard Severity Zones. Our goal is to secure several hundred million dollars in grants to help create a more sustainable, wildfire-adapted community by 2050. In the past 3 years, we have raised $20 million to reduce fire fuel loads on thousands of acres in Napa County, while respecting and enhancing forest health.
Through leadership, practical resources, and outreach, we're empowering residents to share the responsibility for wildfire resilience, and to create effective defensible space in their homes, neighborhoods & businesses.
Other Ways to Help
Join your local Fire Safe Council
Help start a Fire Safe Council if there isn't one in your neighborhood
Outreach and Contact List development - get to know your neighbors and help those who need it tend hazardous vegetation & ladder fuels on their properties
Volunteer at outreach events to share fire preparedness materials
Testimonials
It is rewarding to clear hazards from someone's property and see how ecstatic they get, being safer. Many elderly folks cannot do this work themselves. The personal impact of these projects cannot be overstated.
Steven Burgess, Wildfire Mitigation Specialist, NCFF
Donors List
Share this campaign
Explore other nonprofits