Share the Care Napa Valley
$

5,140
raised from
71

donations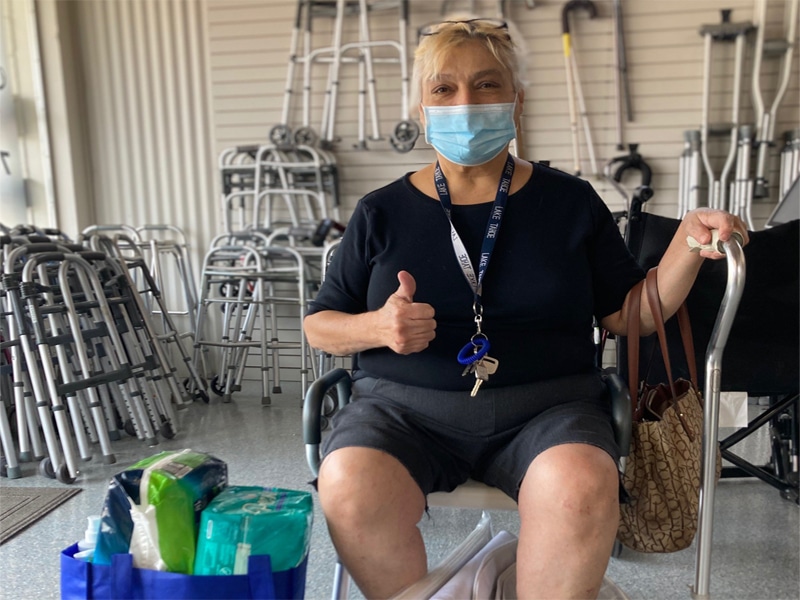 How We Impact the Community
Share the Care in Napa Valley supports the health, well-being and independence of older adults with three core programs. Yvonne's Front Porch, our donation center, accepts donations of new and gently used durable medical equipment and unopened home health supplies and provides them to those in need at no cost. This program saves clients' money, provides needed health support and is environmentally friendly too.
Our Stop Falls program proactively addresses the needs of those at-risk of falling in order to help them remain in their own homes. Free home safety assessments are conducted by a licensed occupational therapist with home modifications completed by a licensed contractor. Finally, our De-Cluttering Program facilitates the removal of excess household items in unhealthy living situations. Allow us to Share the Care with you when you need it most!
Other Ways to Help
Volunteer opportunities:
Process donations
Restock donation center shelves
Deliver to homebound seniors
Deliver overstock to partner organization in other counties
Help seniors sort and box items for removal
Data entry
Social media support
Community outreach/event support
Wishlist:
Gas cards to offset the cost of deliveries to homebound seniors
Items in high demand include manual wheelchairs, seated walkers, bed pads, and pull ups (all sizes)
Patio table with canopy for outdoor break/lunch area
Testimonials
I felt like a kid in a candy store after shopping for free at Yvonne's Front Porch! Medical equipment and health supplies are so expensive but necessary when caring for older adults in need: sweet!
Lynette Spinelli
Donors List
Share this campaign
Explore other nonprofits