St. John's Lutheran Mission Farm
$

6,825
raised from
37

donations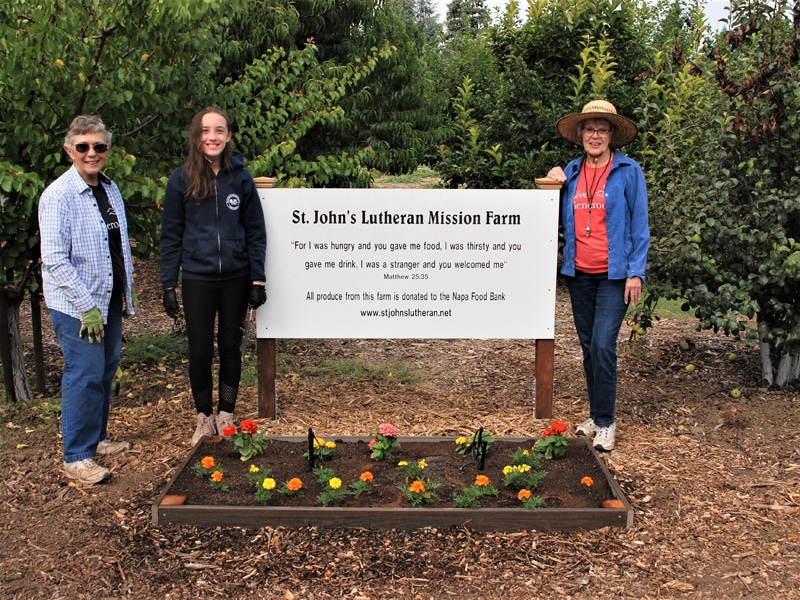 How We Impact the Community
We grow organic fruits and vegetables for distribution through the CANV Food Bank to help families facing food insecurity. We help them put nutritious meals on their families' tables. While there has always been a need for the community to address food insecurity, it became especially critical during the recent COVID crisis. With the additional economic impact of rising inflation, we help the Food Bank serve families in need.
Last year we provided the Food Bank with 29,000 lbs. of produce for distribution.
Other Ways to Help
Volunteer opportunities:
Planting and harvesting
trellising vining plants
prepping
Weighing, packing produce
delivering produce to Food Bank
Weeding, cleanup at end of crop season
Growing starter plants at home
Sharpening farm tools
Social media support
Sharing gardening or farming experience
Donations needed:
Gardening tools
Gas cards
Gift cards for hardware, farm supply stores
"Canned" gas for small engine equipment
Testimonials
The Food Bank relies on the community to grow fresh produce to supplement other food sources available. The Mission Farm is "growing to serve" that need, Their dedication has been an inspiration to many.
August D'Amato -- a volunteer from the Young Farmers and Ranchers
Donors List
Share this campaign
Explore other nonprofits